The workshop in Shukura, Accra.
In october 2007 we started the vocational training sewing  in Shukura, Accra.
The training would be free and would take 2 – 3 years.
The space, where we started the workshop was given to us. In a month time we succeeded in transforming the space suitable for the vocational training in
which all the necessary equipment was available, like tables, chairs and sewing machines, to make it possible for the trainees to start.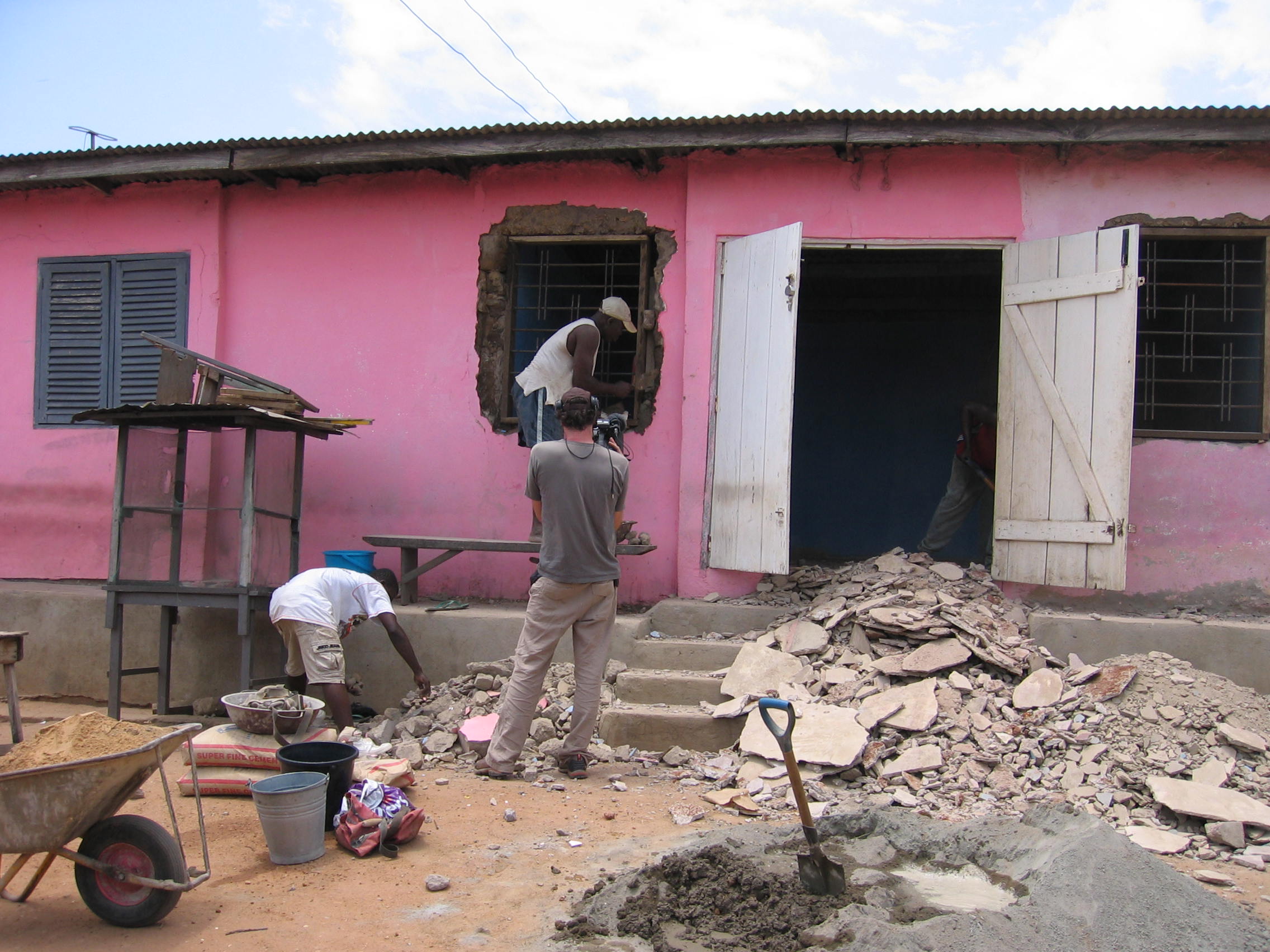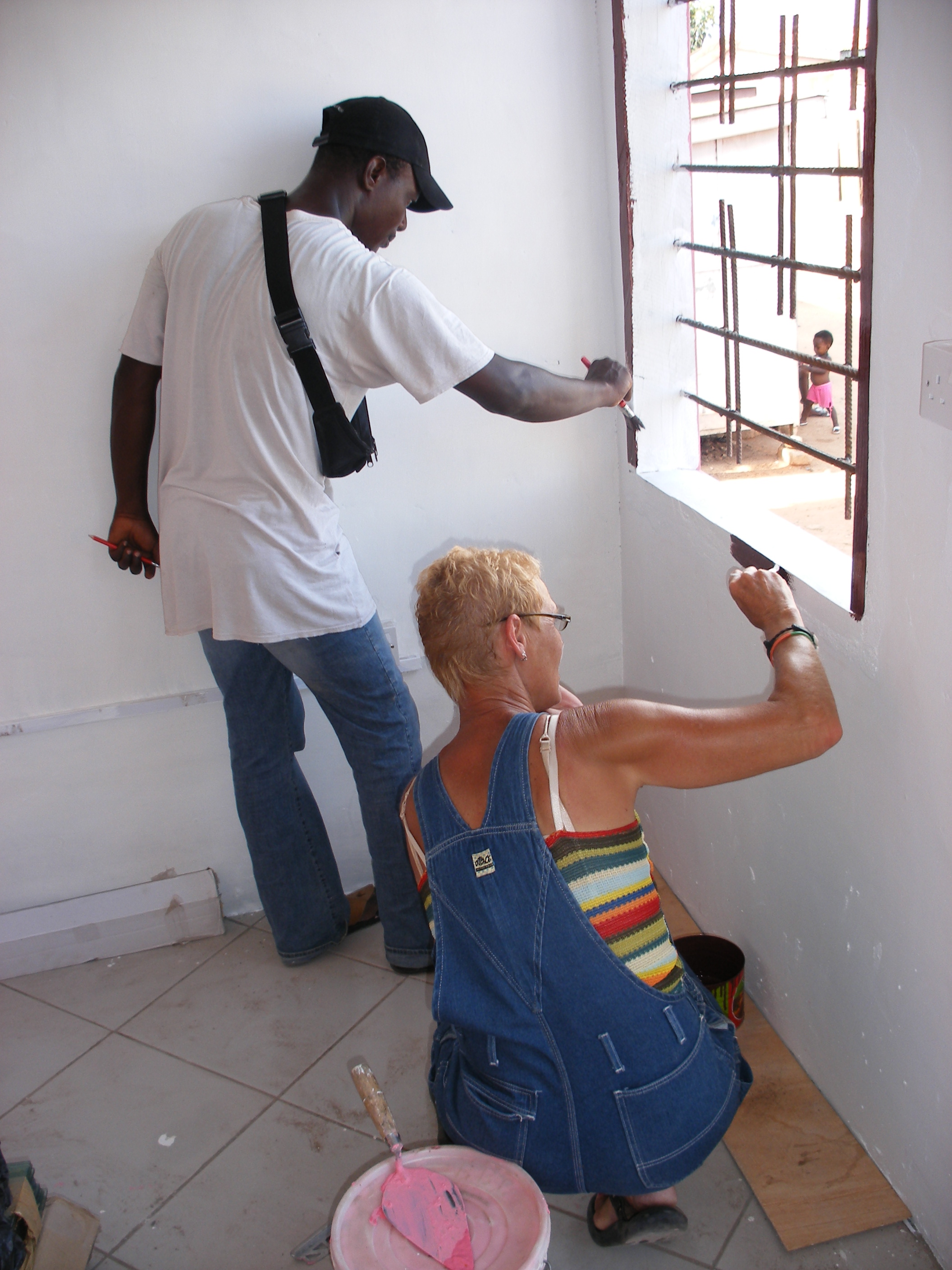 Painting…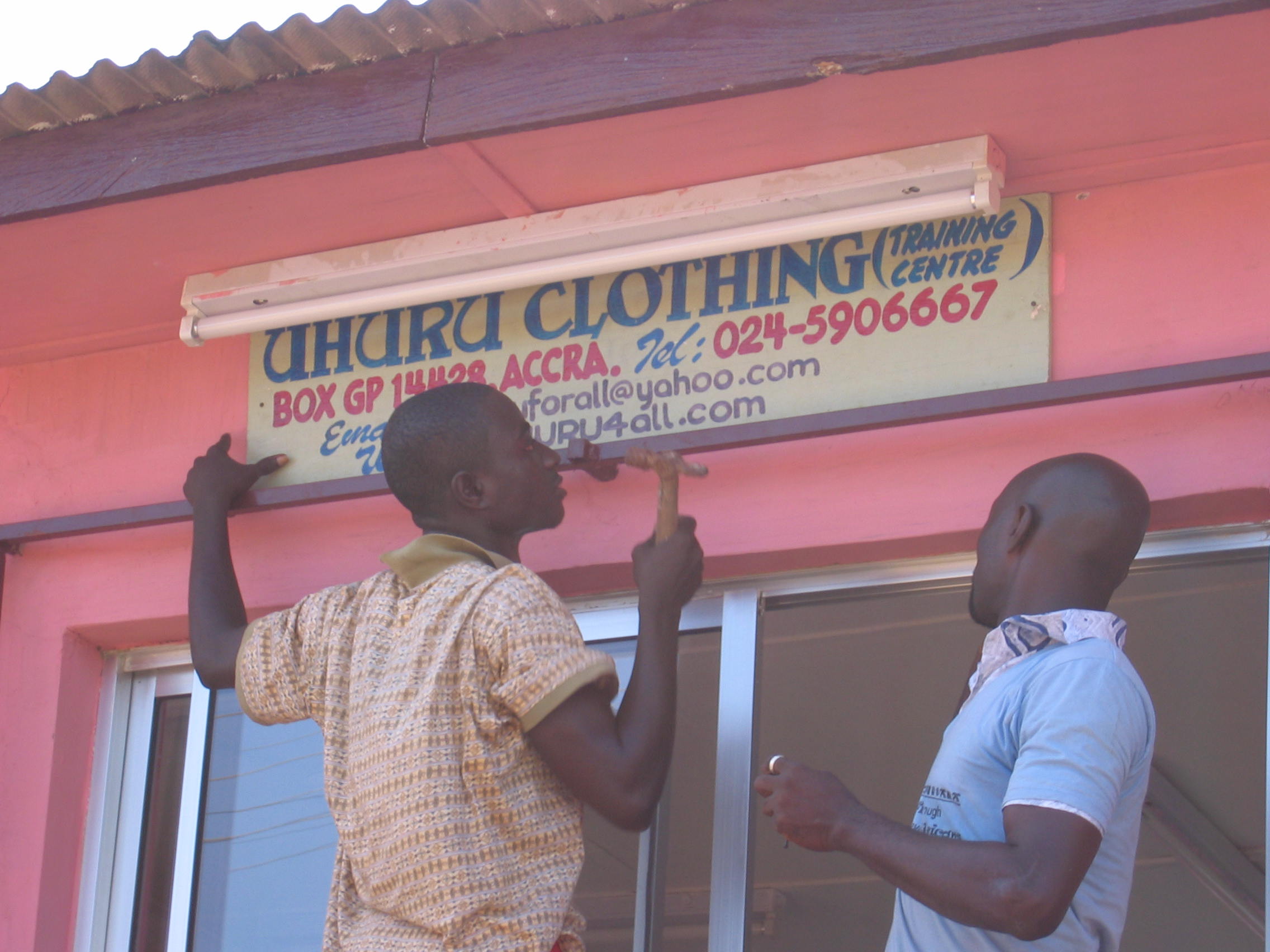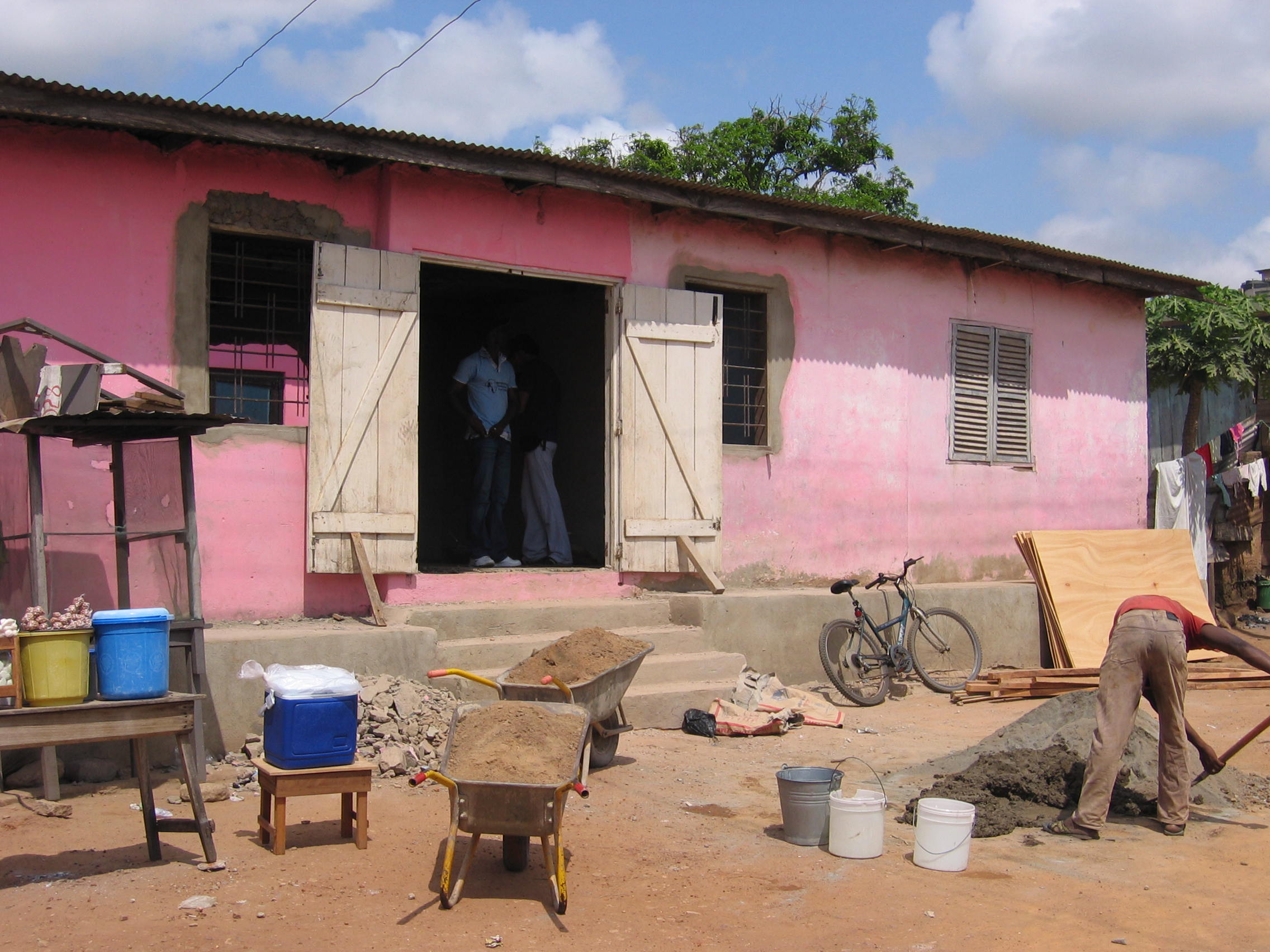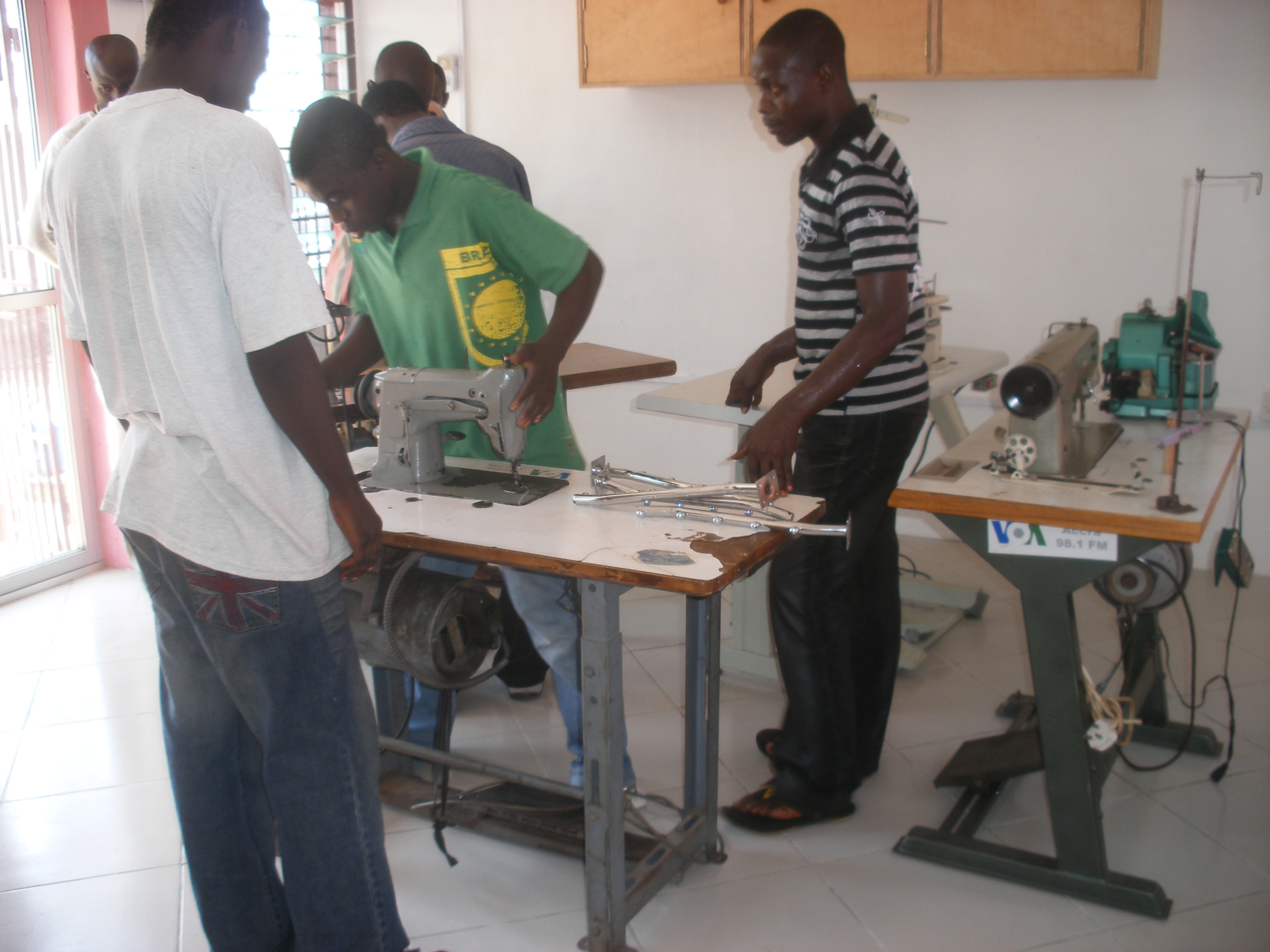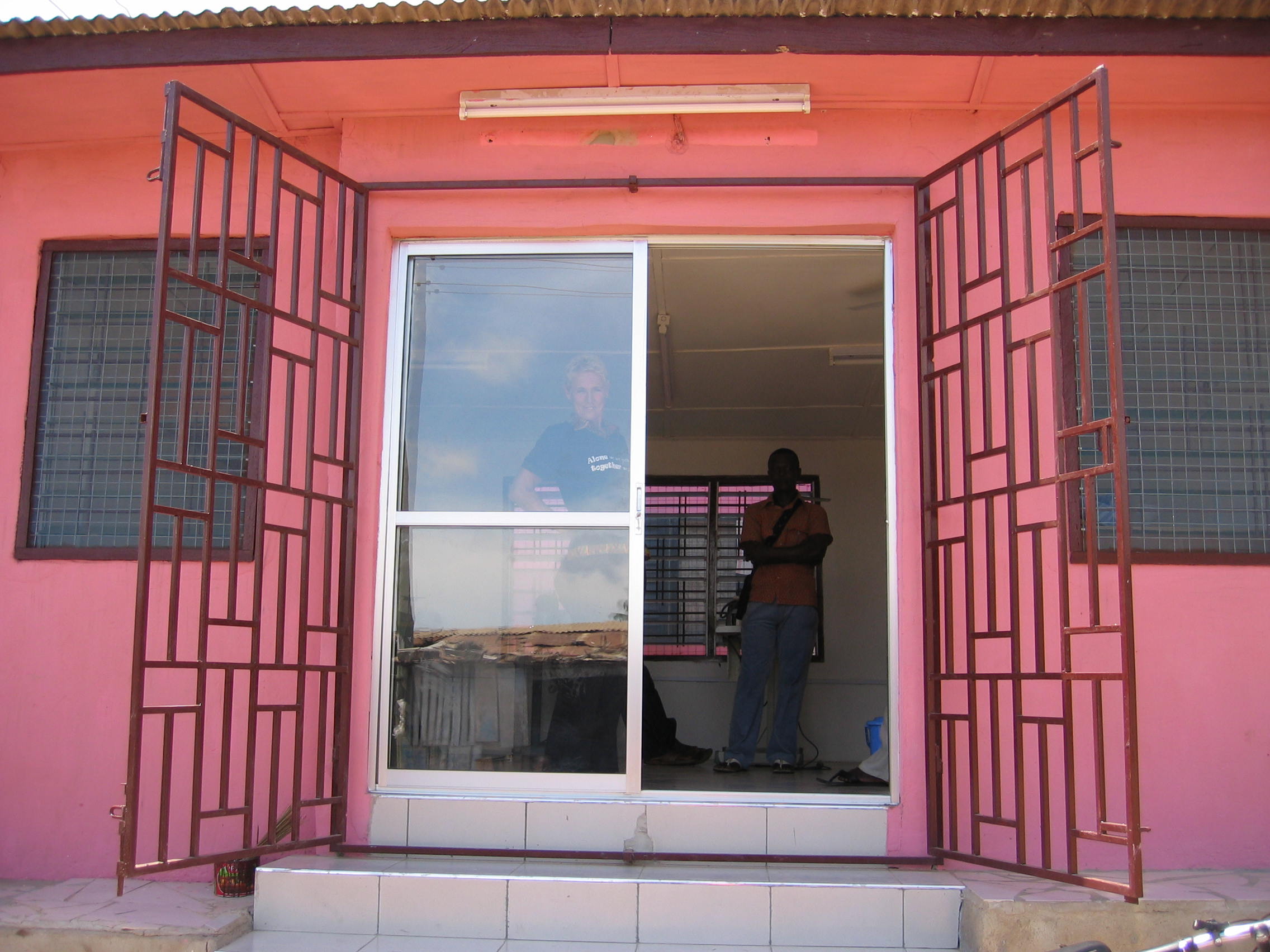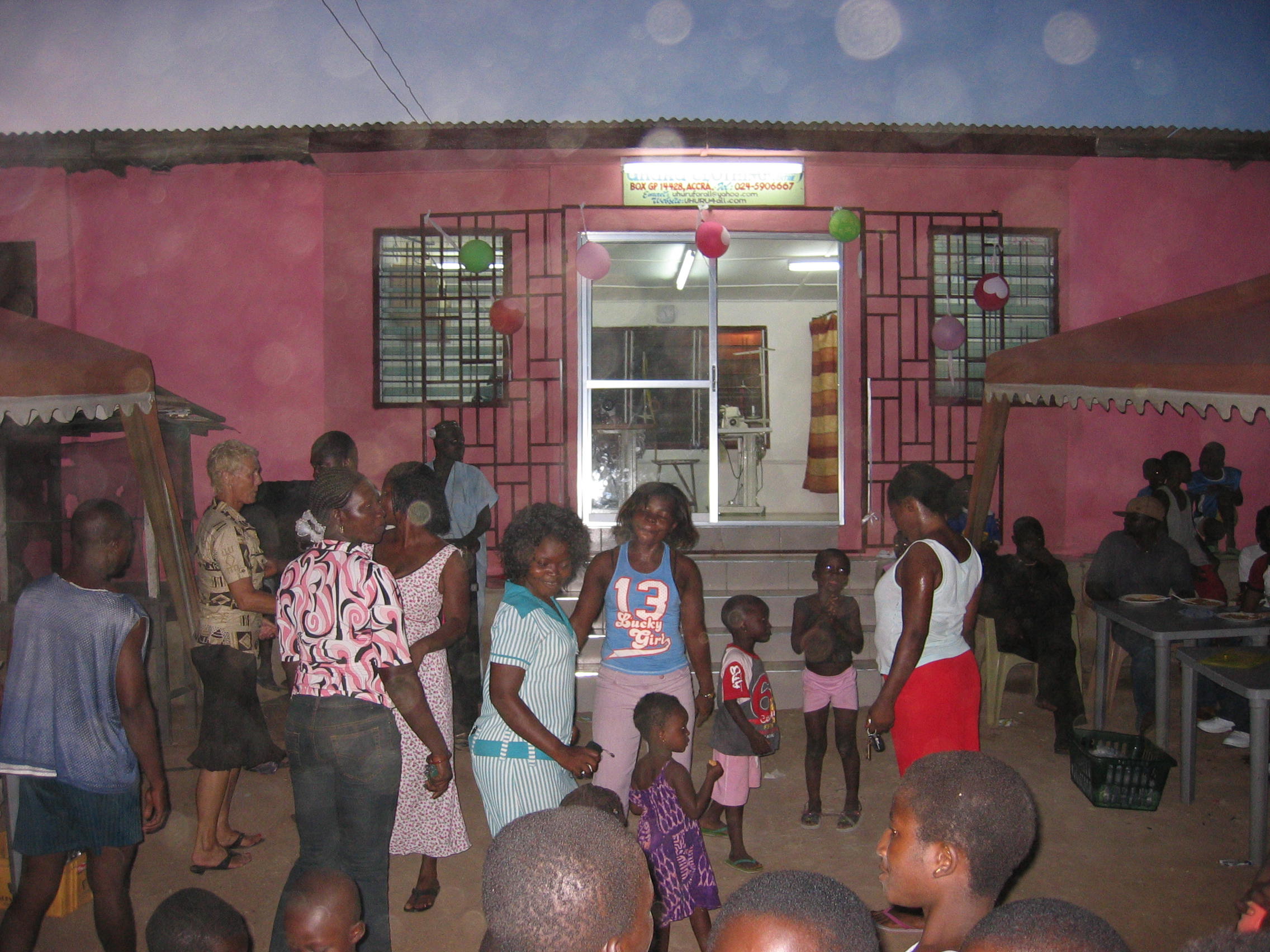 Finished &
Party time!!
The training was given by two professional tailors, Iddi Sidiq (left) Seth Tagoe (right)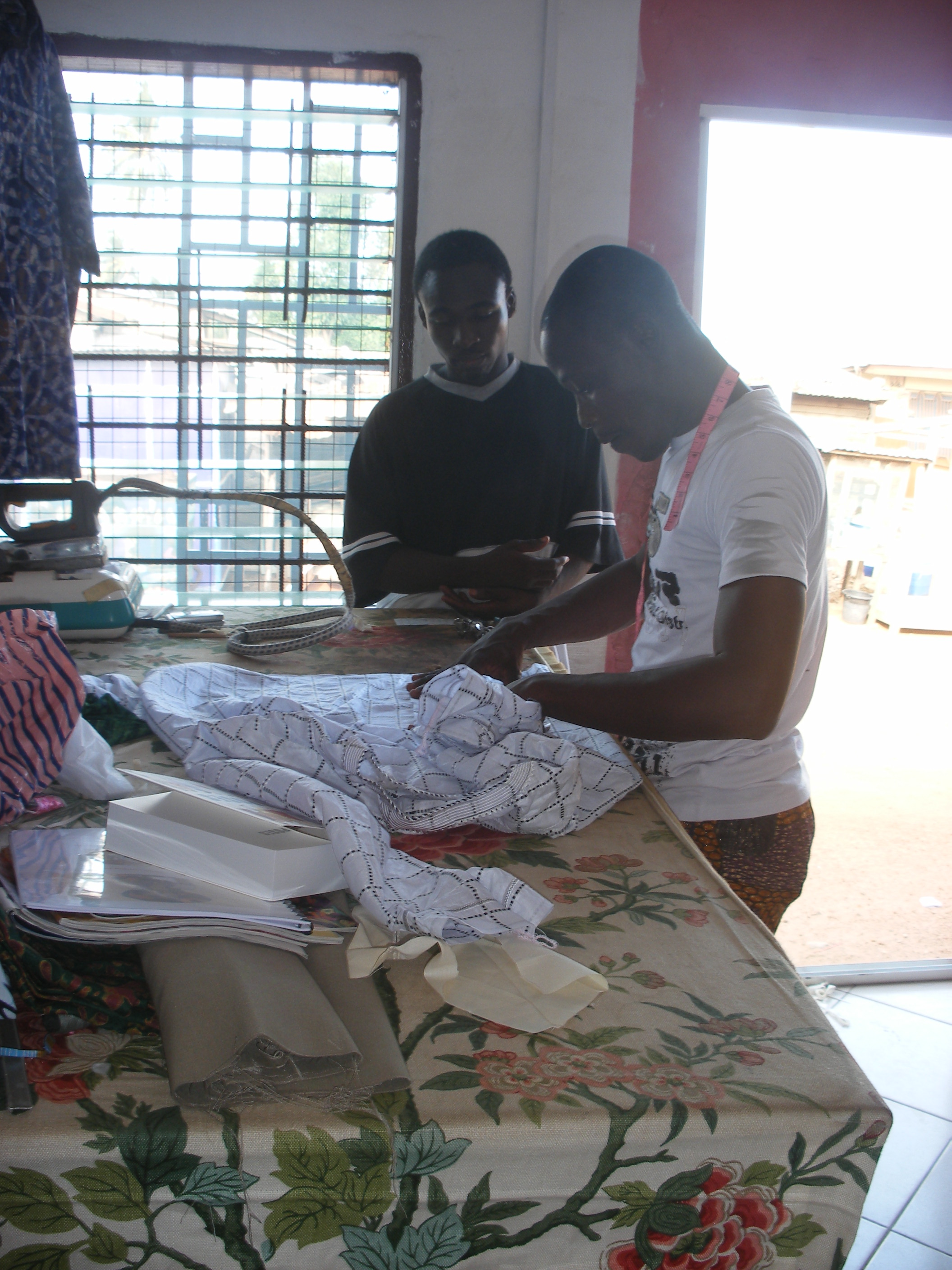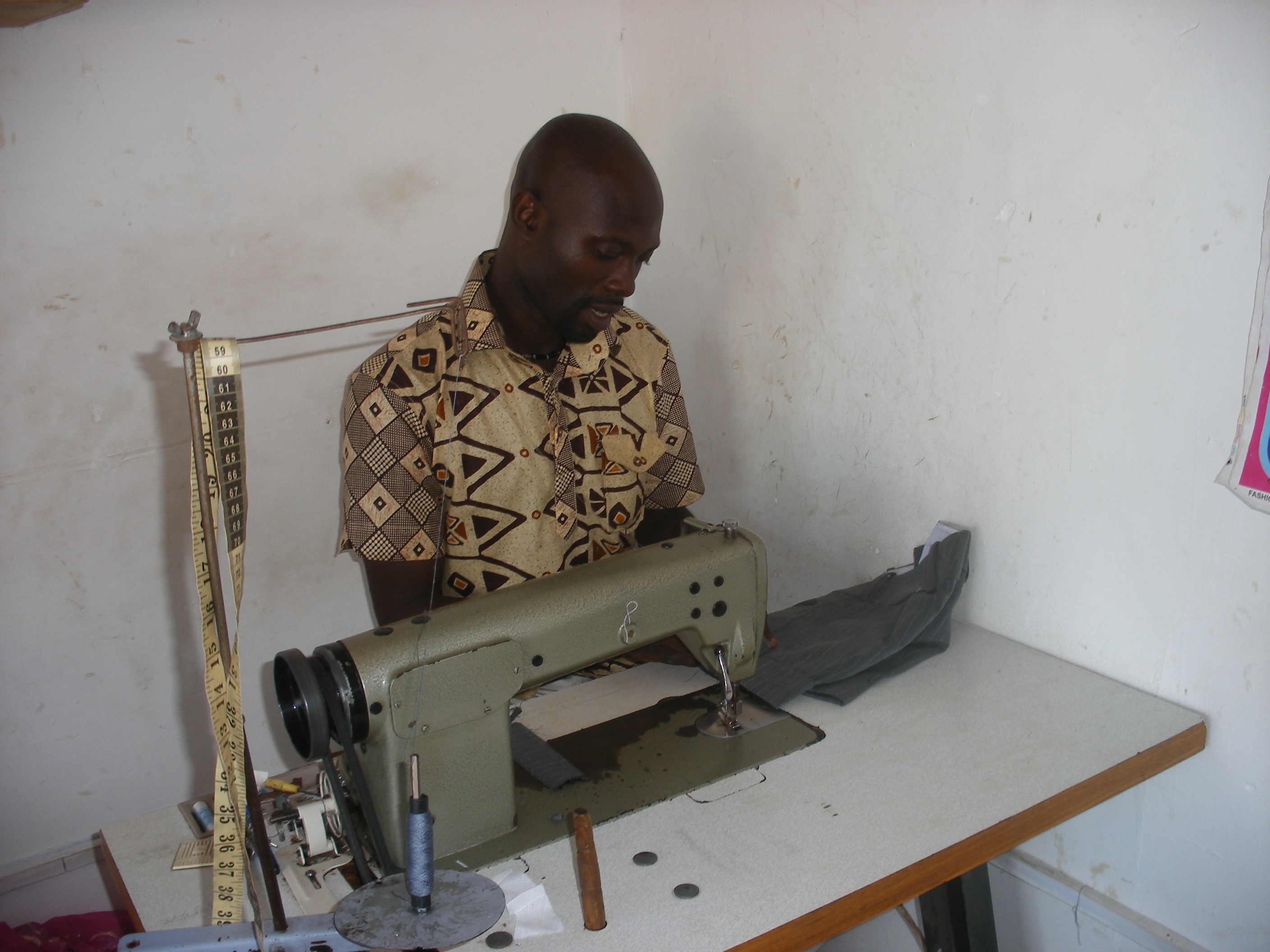 The whole renovation process was filmed by Llink, the Dutch TV broadcasting.
(video is to be seen on You Tube)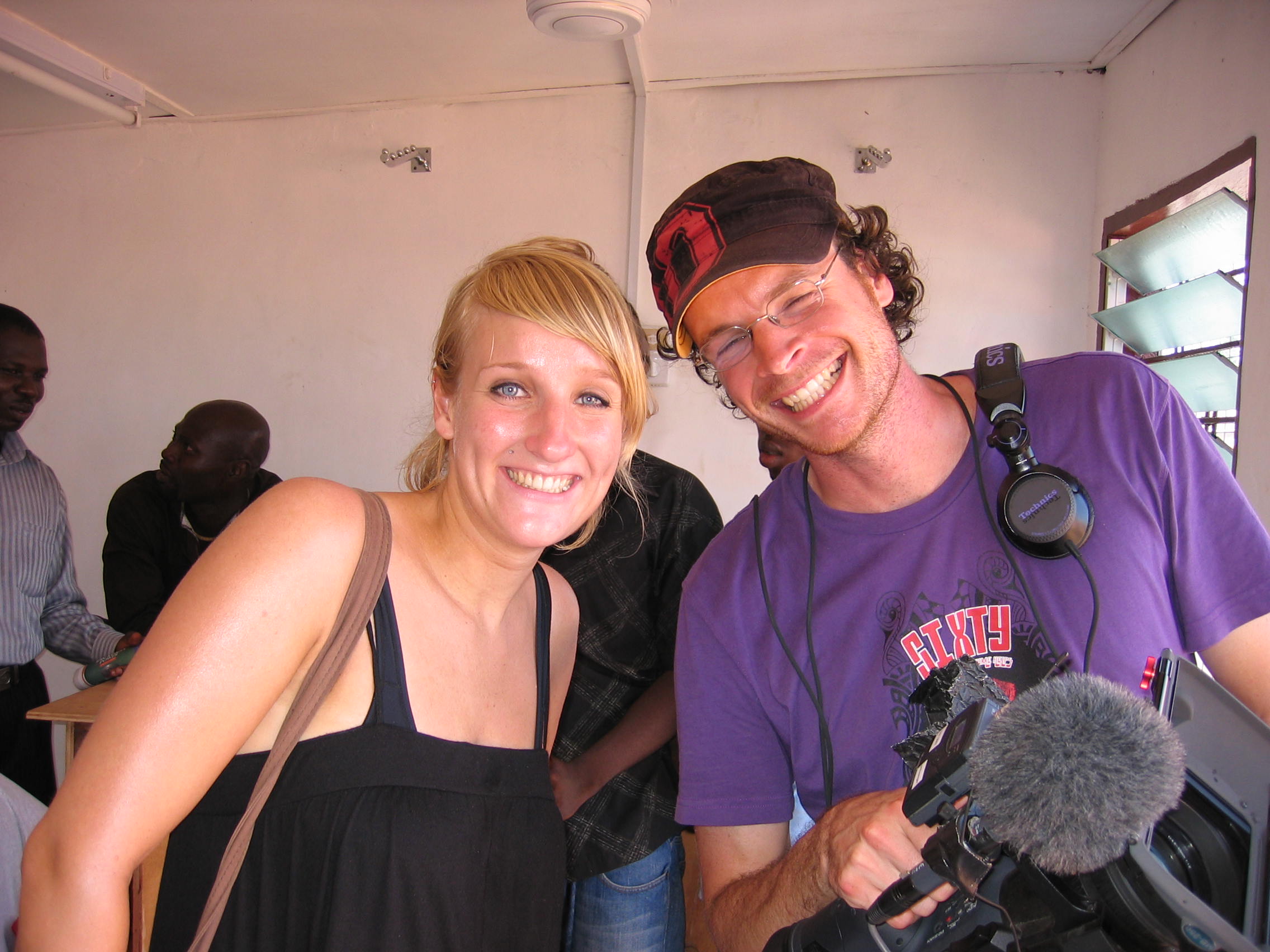 Unfortunately we had to close down the workshop, because of a lot of reasons, after 4 years.