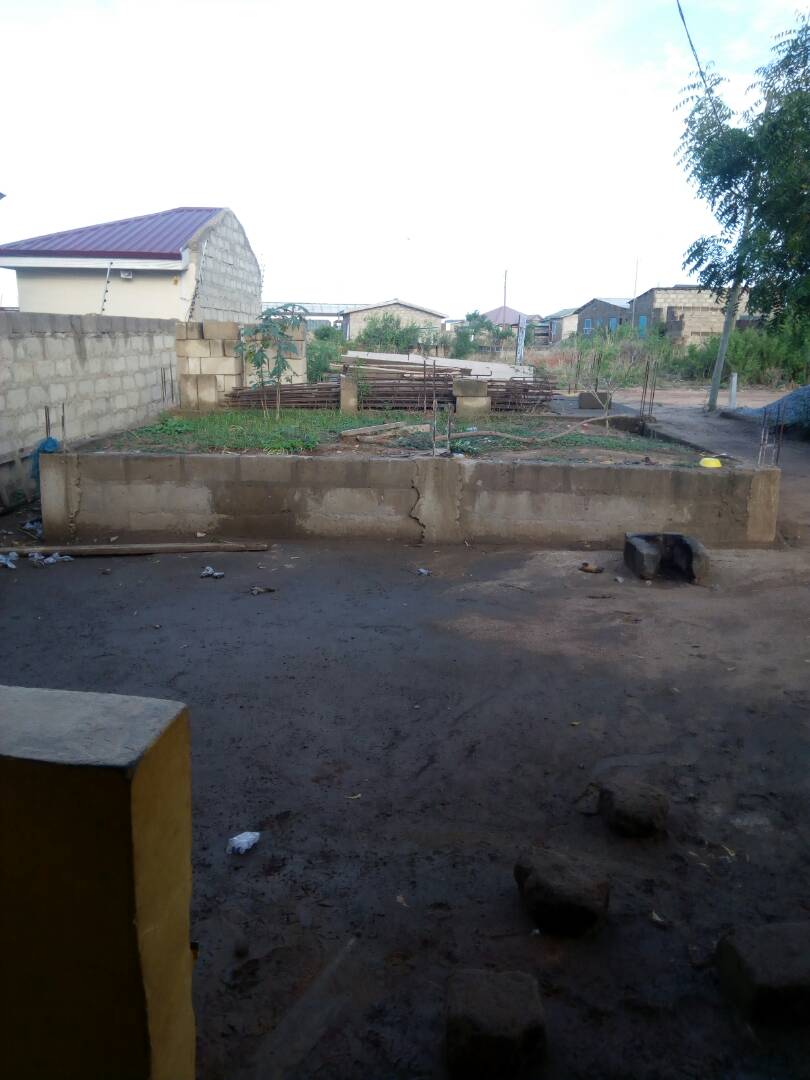 The beginning:
The idea to build the two-storey building is to create more space for our teeming trainees and maximize the use of the remaining land. The foundation for the building has already been laid as shown in the picture.
The layout of the ground floor would have two spaces, the back which will be bigger would serve as the extension of the sewing vocation and the smaller space in front as the commercial store front to generate some money for the sustainability of the foundation.
The space in the other building is suitable for 10 trainees and the extension would have space for another 10 trainees, so the trainees would not have to sit outside for their training.
The store will be selling clothes made by the teacher and the trainees, fabrics are also sold. The fabrics will come from the Tie and Dye vocational training, which is a new training that comes on the 1st floor. It is a course of 6 months where 10 trainees can be placed. In addition to fabrics and clothing, the store also sells sewing accessories, such as yarns, buttons, zippers etc. There is no store in this area that sells such things, we will therefore be meeting such needs of the people in the area.